Deborah John's Garden
2 Ffordd Owen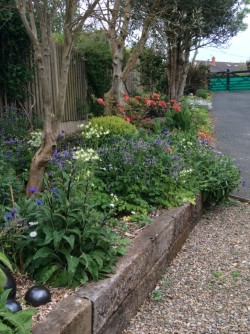 Our garden is like most, constantly evolving.
Looking at pollinating plants we have a fair number but until now more by accident than design, however we are working to make the space productive and attractive to a broad range of species.


Well behaved dogs on leads are welcome but please note we have two resident cats and one resident dog.
Wheelchair access on the sloping garden may be a problem.