St Davids SA62 6RW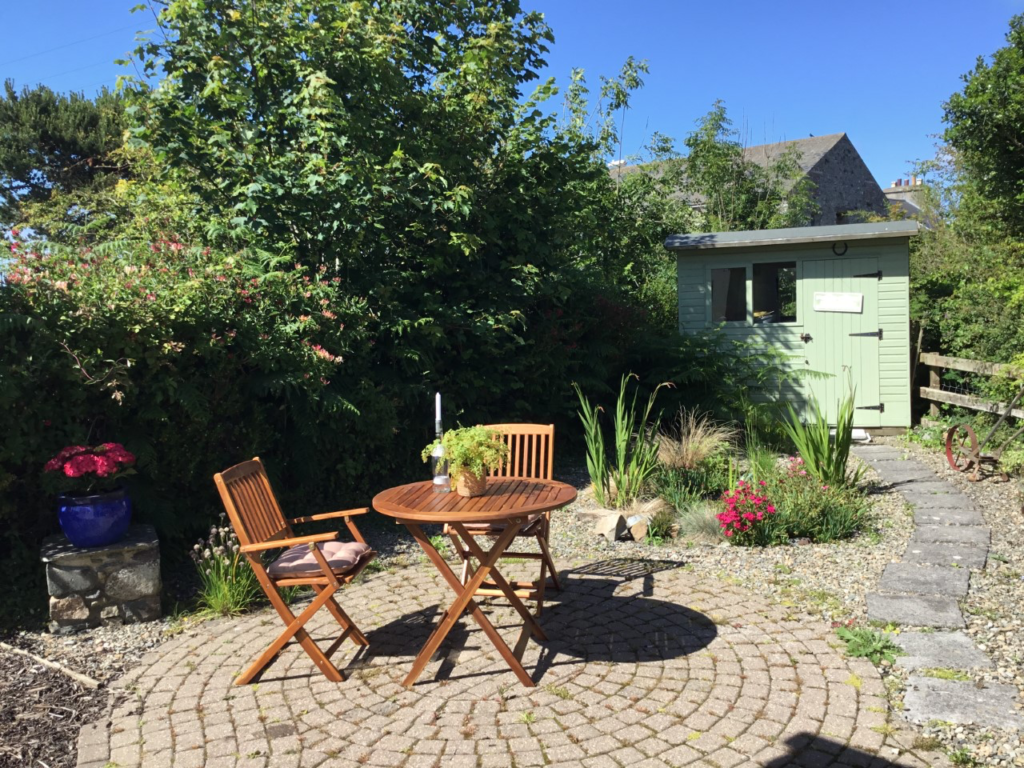 David & Tara moved into their house earlier in 2019. The small garden had been well tended by the previous owners so they have let it develop itself this spring to see what comes (and to see what needs to go!) It has a good multi-species hedge which attracts pollinators and nesting birds. There is also a small pond which is proving very attractive to goldfinches for bathing.
The garden goes to a point at one end and what we think is St Davids only triangular shed has been built to fit the space.
Access: the garden is level throughout. There will be parking available on the drive for those with mobility difficulties, but otherwise we ask you to park on Lower Moor or Catherine street which border the garden. We'll be having a table of books and other goodies for people to take in return for a donation to Prostate Cymru.