Samantha Minas, Belle's Field
My garden, Belle's Field is a 'two acre Forest Garden planted on Permaculture principles'. Or so I'm told, my first admission is that I have little understanding of that statement. My second admission is that I did not create it. The Garden was transformed from a potato field to a varied and diverse 'art garden' by a land artist called Magda. She held it for around 12 years before I acquired it in the winter of 2013. I took on what appeared to be a large overgrown bramble patch with a few trees. Over that spring I saw this incredible piece of land transform in to a stunningly beautiful garden full of herbs, roses, young trees and diverse flora and fauna. As the trees grow and the canopy gets higher different birds have started to arrive for the nesting season.
I have learned so much in this garden, from the discovery of the incredible sounds of the Grasshopper Warbler to watching a Tawny Owl hunting at dusk it is a privilege to own and care for it.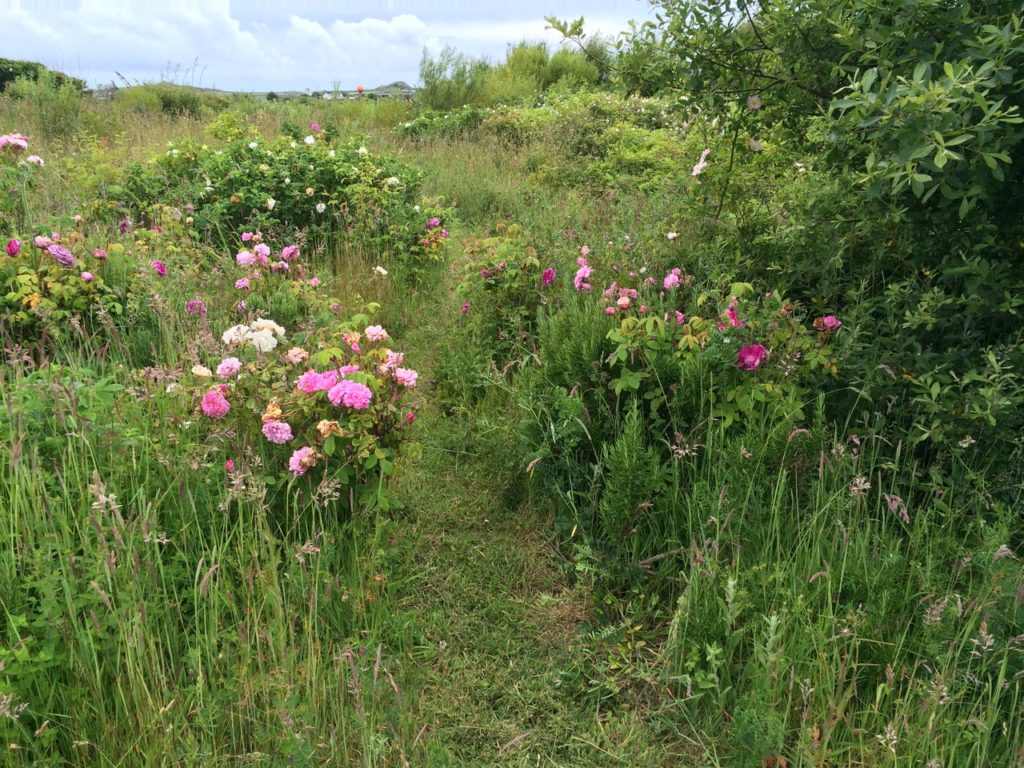 I look after the garden with a group of close friends and my very useful ride on mowers, called Belle, Dora and TonyThePony. They also contribute to the soil enrichment where needed with little encouragement. This will be my sixth summer at Belle's Field and I would say my gardening style is guided by the structure that Madga planted and keeping a watching brief for the first three years while amazing things popped over the brambles, like an entire privet hedge and several wonderful specimen trees. It is home to badgers, foxes, adders, butterflies, dragonflies, bats, mice, hedgehogs, moths and more.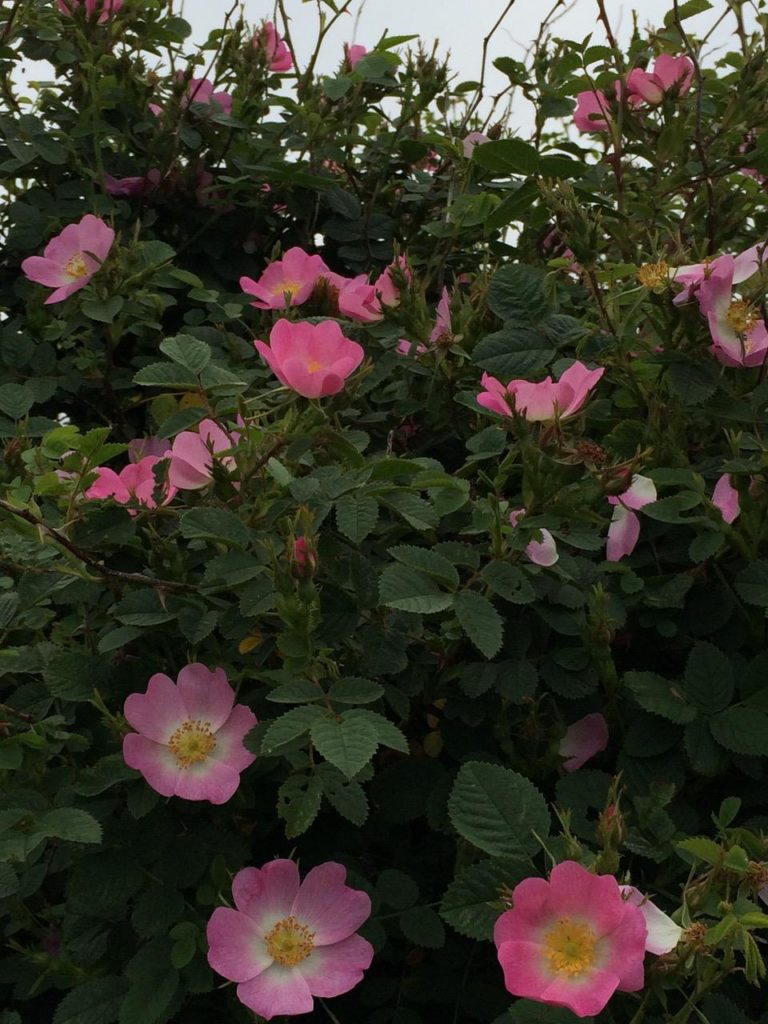 Belle's Field is managed in collaboration with 'Dave The Field' owner of 16 acres of conservation grazing which is slowly being restored to wild flower meadow with the aid of the horses and a programme of rotational grazing and clearance. 
The focus of everything we do is biodiversity, we are constantly learning and it is a privilege to have this opportunity to make a difference in this time of large scale habitat loss.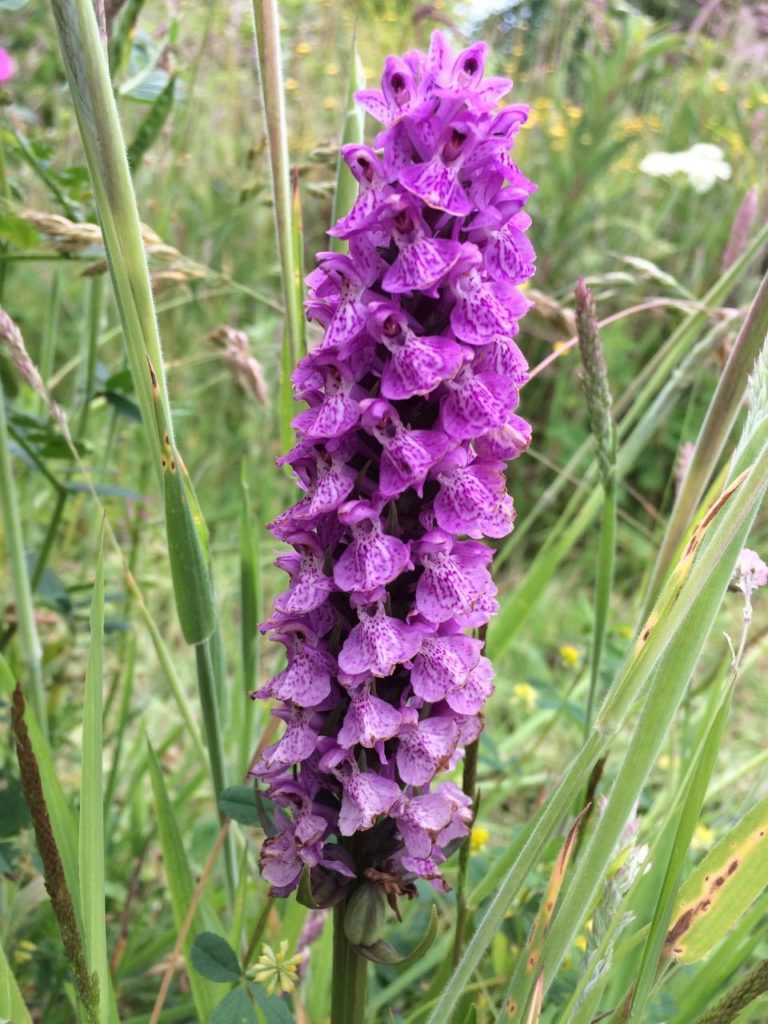 So if you like your gardens on the wild side, come and visit us. We have lots of places to sit and contemplate, stunning views and at the kettle is always on!
Practically you will need stout shoes as the ground is uneven but mostly flat.
Well behaved dogs on leads are welcome.
We have plenty of car parking, but equally this is a fantastic garden to include as part of a circular walk taking in Porth Clais and Clegyr Boia.