Treasury House, Cathedral Close, St Davids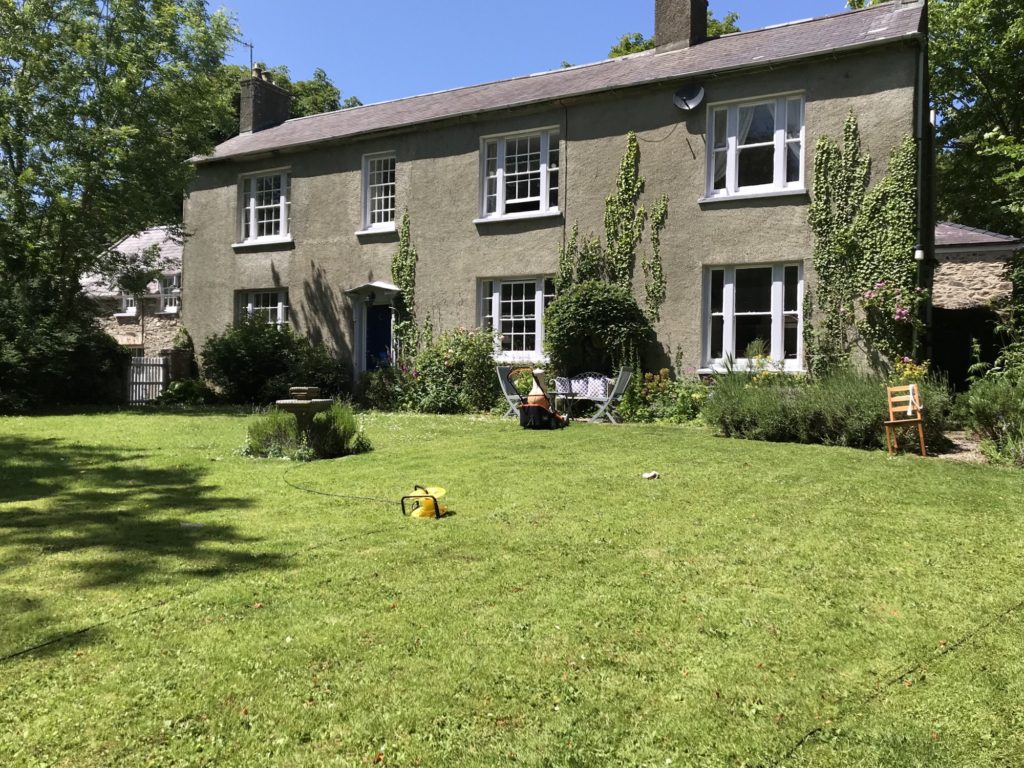 This large walled garden occupies the site of the mediaeval house of the Canon Treasurer. Evidence of the past use of the site is shown in the rather bumpy lawn and remains of an earlier structure incorporated in to the wall. The current house probably incorporates remains of the surviving wing of the old house, remade in to the current dwelling in the late 18thCentury.
The garden is large, and our time limited, so it is not the tidiest of plantations – but I rather like that, as it is a nice counterfoil to the order I struggle to maintain in the cathedral!
The bottom half of the garden is wooded, and we leave it largely to it's own devices, with pathways cut through down the river wall. We've incorporated some little perches to sit and peep through the wall to the river and the ruins of the College of St. Mary.
The front half of the garden nearest the house is lawn with borders along the house. This is a work in progress, incorporating pre-existing planting with some things we just fancied and shoved in! We have a collection of Japanese Maples, Azaleas and other shady plants, which has been termed 'Cornwall Corner' by the previous residents – we have extended this over the last few years.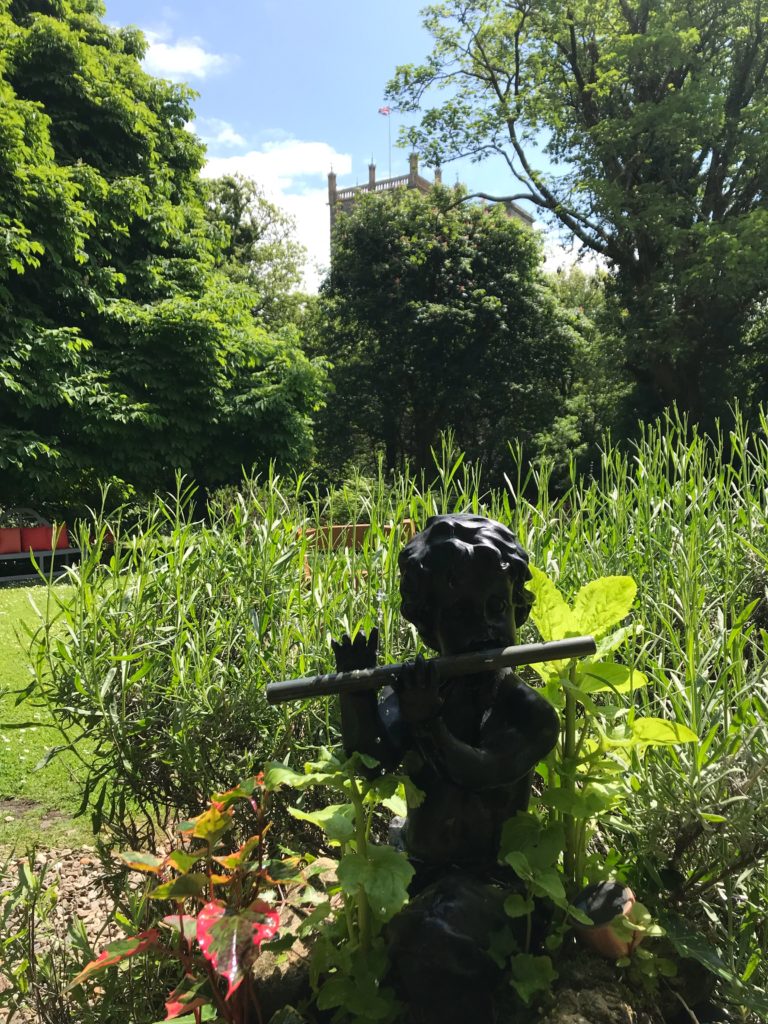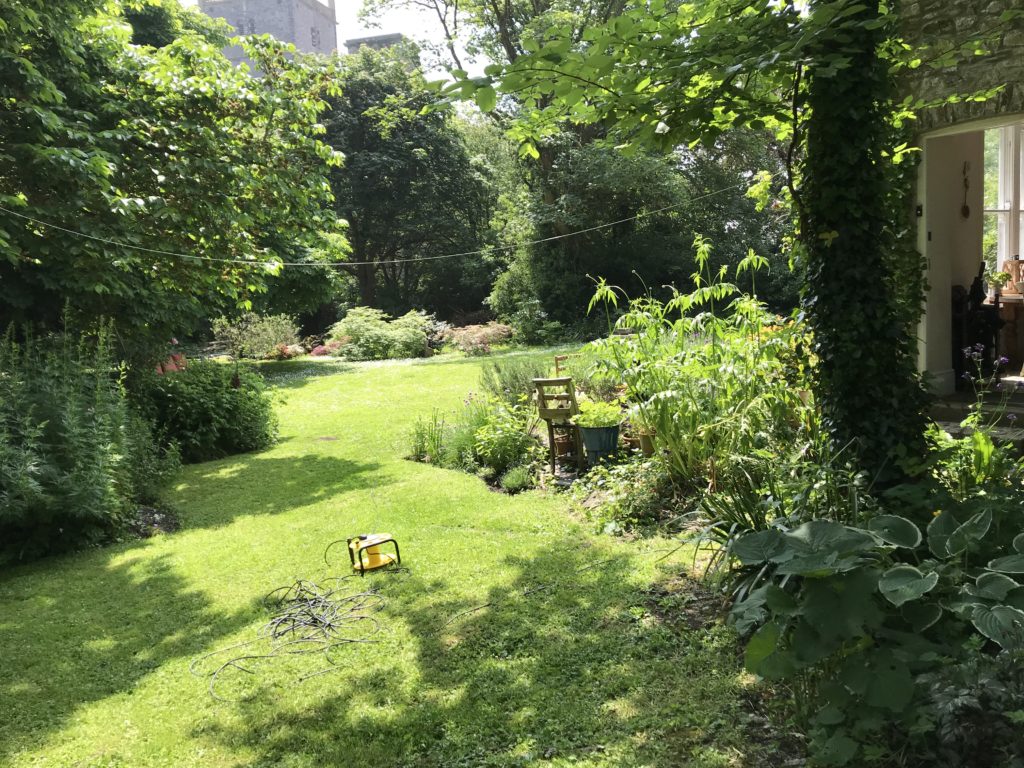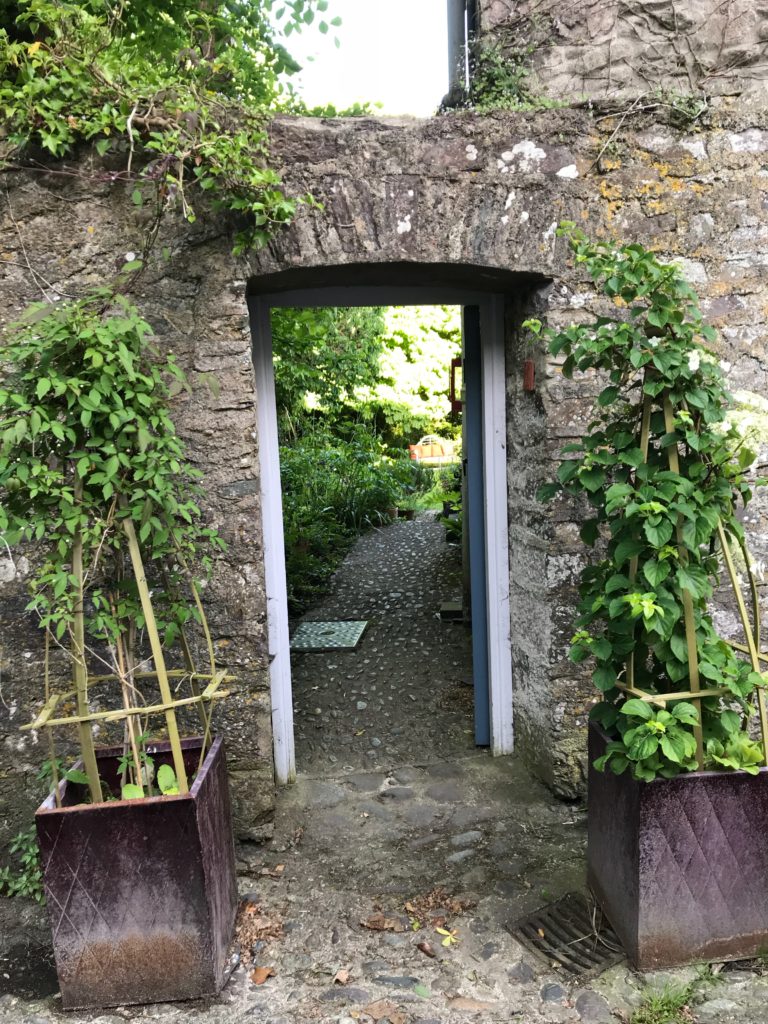 You are most welcome to visit, but please note:
There are three steps down in to the garden proper, and no level access. The lawn covers all sorts of archaeology, so is a bit bumpy.
You may well meet Dylan, the Cathedral Dog.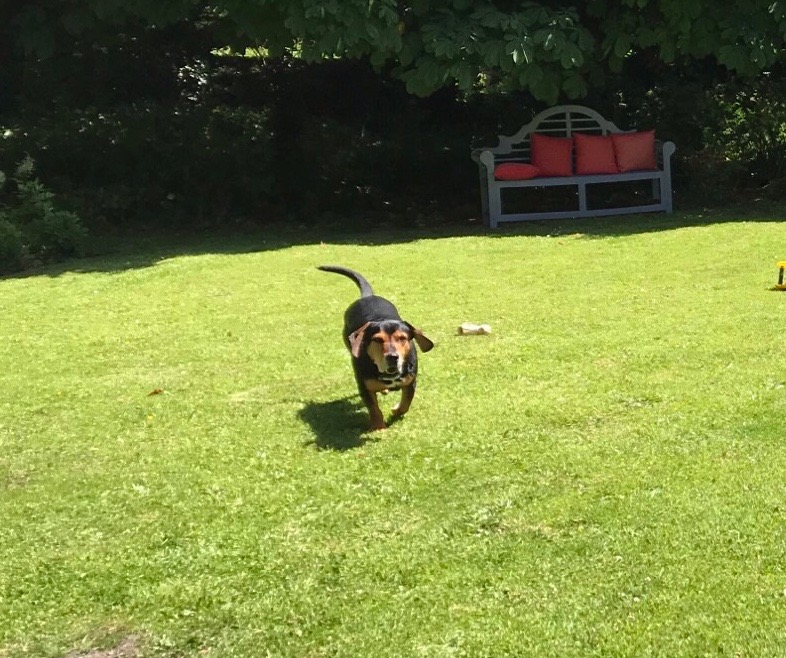 He is very friendly, but can sometimes be a bit vocal – he is completely harmless, but he doesn't always get on with other dogs, so unfortunately we can't allow other dogs to visit.
Please mind your heads on the doorways