Janet & David look forward to you visiting their garden at 12 Bryn Road
Open Saturday & Sunday (no dogs please)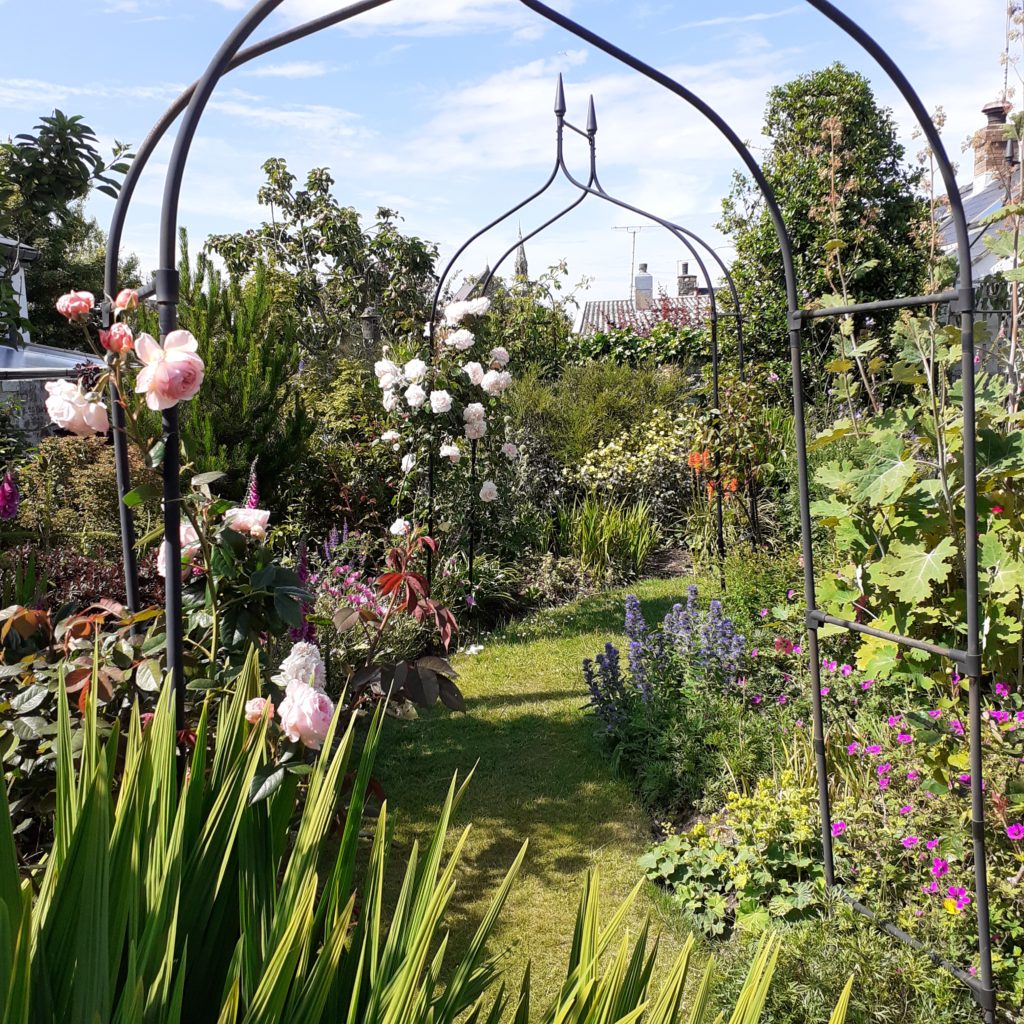 Welcome to the garden of 12, Bryn Road, home of Janet and David Ingram since August 2013.  We love being in our garden and hope you enjoy visiting it for the Open Gardens. 
When we moved here the garden was mainly laid to lawn with some shrubs and wall cover. Today plants jostle for space, only the most adaptable or strongest survive. Even though the garden is walled, our plants get blasted by the south westerlies and we have lost a number of trees and larger shrubs.  We have loved learning what thrives here and are excited by more exotic planting that would never have survived in our previous garden in Leicestershire, although we still can't come to terms with not being able to keep a wisteria. 
David is the green-fingered gardener, botanist, plantsman and Janet the chief weeder and dead-header who attempts to make David work within a design! We love flowers so herbaceous borders fill the space. Wildflowers and herbs grow amongst some of the more usual garden plants. We have a very small beach garden and some unusual, rare plants and ferns as well as a large collection of lilies, crocosmia, monkshood, Himalayan poppies, ginger lilies and cannas, dianthus, firtrees and vetches.
USEFUL INFO:
Please take care not to trip over pots and plants at the entrance or the plants which spill over the grass pathway, as David loves propagating plants.
Sorry NO dogs please as our rather nervous moggie will never step outside again!
No plants for sale this weekend but if you speak to David he may be able to propagate plants for you.