Sarah & Andy welcome you to The Bug Farm's Walled Garden
Open Saturday & Sunday (10.30am – 4.30pm on Saturday but closes at 3pm on Sunday)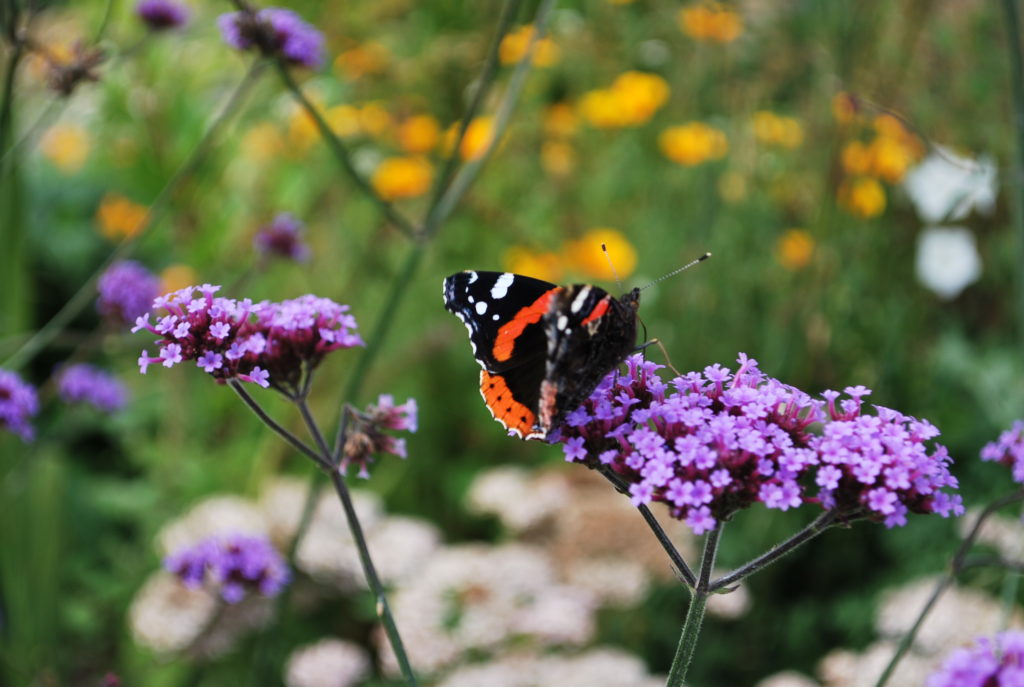 The Walled Garden at The Bug Farm is a space for both humans and wildlife to enjoy. When Dr Sarah Beynon took on the farm in late 2013, the garden was looking less than loved. Brambles had taken over the remains of a glass greenhouse, the stone walls were crumbling and a matt of long turf covered the entire space.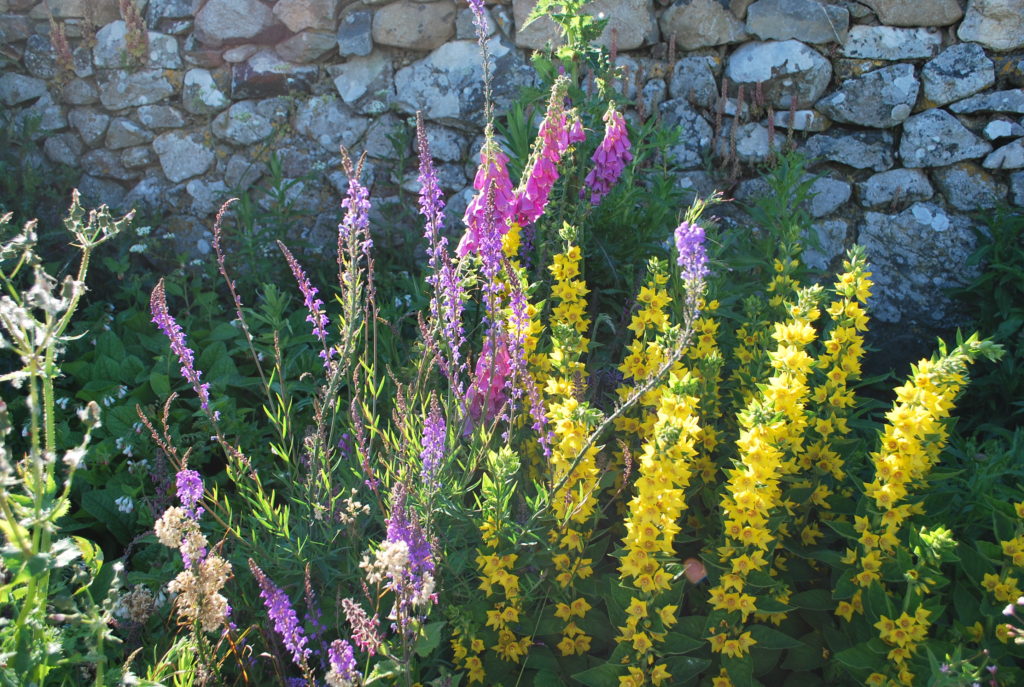 Thanks to the energy of The Bug Farm team, the hard work and green fingers of some incredible volunteers and the generosity of friends, we have been able to transform the garden. The whole garden has been designed to benefit our native invertebrates, complete with log piles, stones piles, bee hotels, a mini meadow, a wildlife pond and plenty of ideas about how to attract wildlife to your garden.
Our mixture of native and non-native species planting ensures year-round nectar and pollen sources. This is not a garden of manicured lawns and precise planting but is instead a natural space that we share with our wildlife. Our 'messy' wildlife corners, lime-mortared walls and traditionally 'weedy' patches allow us to enjoy the aerial battles of emperor dragonflies, watch solitary bees constructing their nests and appreciate black clock beetles marching around on slug patrol!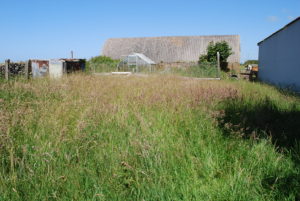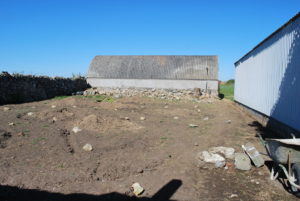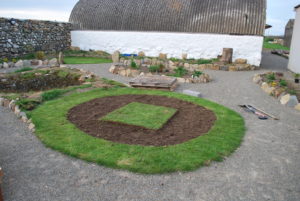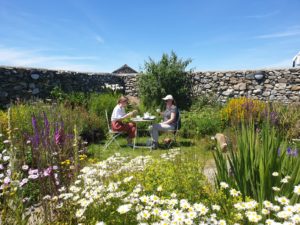 We would love to invite you to take a moment to enjoy our wildlife garden and hopefully be inspired to include some areas for wildlife in your garden at home. You are welcome to visit The Bug Farm gift shop and Grub Kitchen café as part of your visit and we are also offering you 50% off Bug Farm entrance if you would like to explore the rest of the site when you are here. The wildflower meadow trails and marshy grassland 'Fairy Path' are in full bloom at the moment and are alive with wildlife including rarities such as small red damselflies and grasshopper warblers. The Arable Plant Trail is springing into life, showcasing a variety of crops grown alongside our native arable plants (known by some, but not us, as 'weeds'). As well as the outdoor trails, the site includes a Tropical Bug Zoo, Museum, Art Gallery, British Bug House and more – for more information, please visit: https://www.thebugfarm.co.uk/visit-us/.
We ask that all Open Gardens visitors sign in at the Ticket Office on arrival wearing a face covering and keeping 2 metres from all other visitors and staff.
USEFUL INFO:
Dogs welcome on a lead
Fully wheelchair accessible
Free car parking available along with quick-charge electric car charging point
Optional entrance to The Bug Farm visitor attraction
(Bug Farm admission: adults -£7, concessions £6.50, children-£4.50 *Open Gardens visitors get 50% off these prices)
Grub Kitchen café on site – Grub Kitchen is serving lunch until 2pm rather than 2:30pm on Sunday.
PLEASE NOTE that both The Bug Farm and Grub Kitchen

close at 3pm on Sunday

. There will be no admittance after this time – apologies for any inconvenience.
All photos copyright The Bug Farm. Please ask if you would like to use them on any online or print media other than on The Bug Farm's Open Gardens page.
Thank you!