The team of volunteers behind Erw Dewi / Dewi's Acre, welcome you to St Davids new community garden!

St Davids community garden is the result of a collaboration between EcoDewi, a local environmental community group, and St Davids Cathedral. Following conversations between the two organisations in early 2020, work began in November 2020 to begin clear this unused and overgrown space in order to create a garden that could grow fruit and vegetables, be a haven for wildlife and be a welcoming space for locals and visitors.
Even getting into the garden initially was tricky and once inside it was clear that a monoculture of brambles existed. The team were careful to keep an eye out for signs of wildlife and habitats, leaving certain trees and mature plants in place. All the volunteers offered ideas as to how to develop the garden and soon a plan was developed and an aspirational layout drawn up.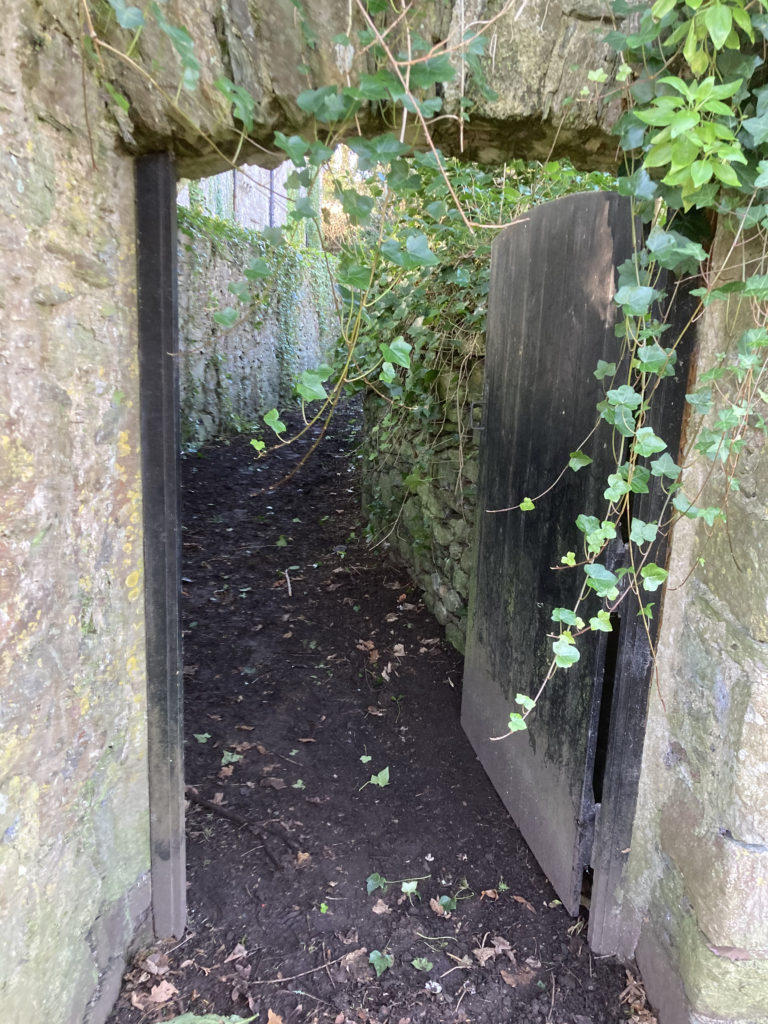 A few volunteering sessions managed to happen before the 2020 Christmas lockdown which allowed us to prepare the site for the next stage. EcoDewi successfully applied to Keep Wales Tidy for a Local Places for Nature Community Development Package, which meant the garden received a greenhouse, a toolshed, raised beds, compost, top soil, fruits trees & plants, wildflower turf, wildflowers and herbs, bulbs, seeds, gardening tools, two benches and as an extra materials for installing a new path! We are very grateful to the volunteers who helped us with deliveries and installing items during a difficult winter and spring period.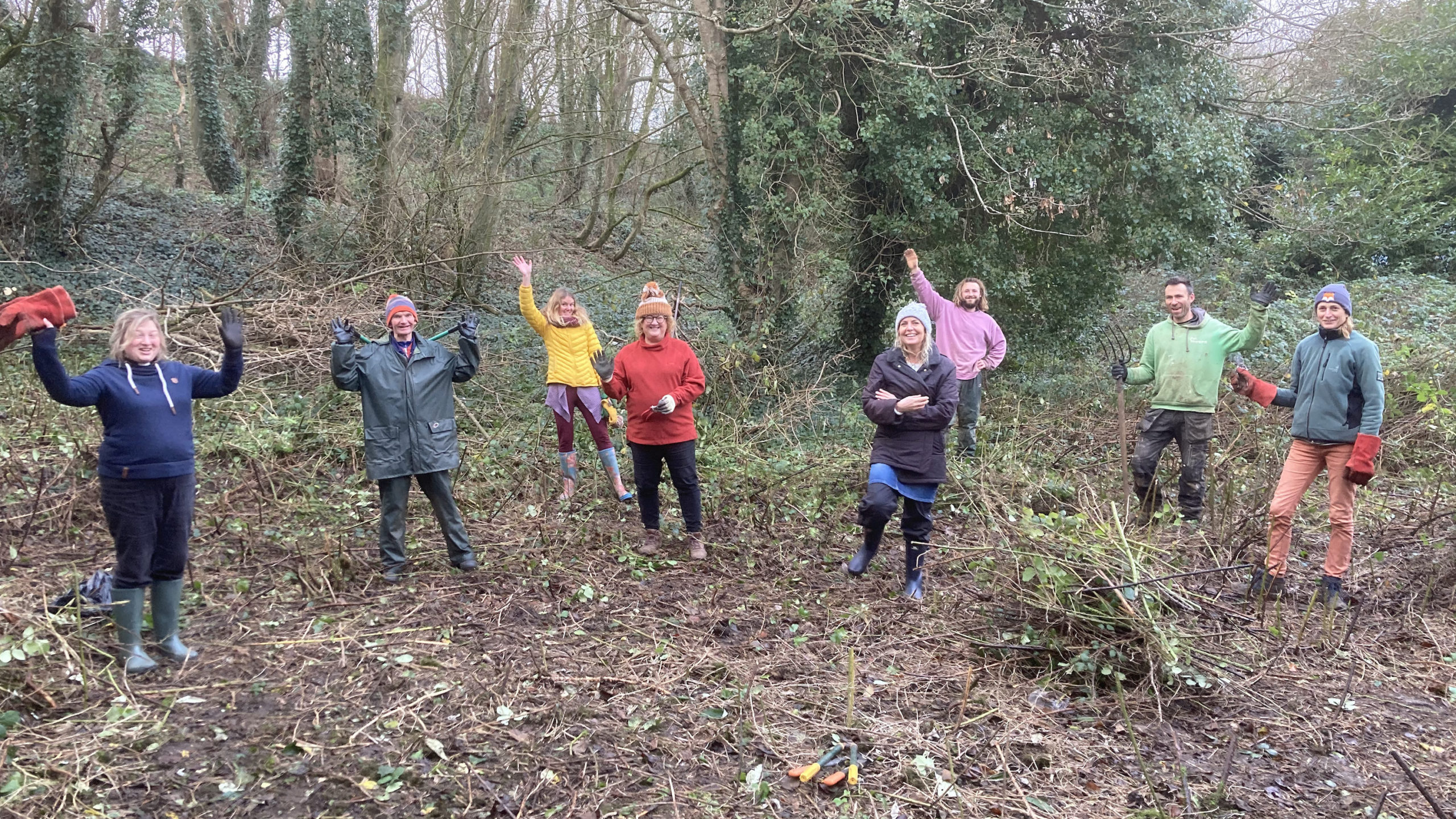 The path has made the garden much more accessible and safe to access, and suddenly made the garden seem less of a rough patch of cleared space and more of a designed community garden. The wildflower turf has really taken off as well the vegetable beds. Unfortunately the cleared ground allowed some new surprises with bindweed being our new nemesis. As a group, we decided not to use any chemicals in the garden so we really do have a challenge on our hands. As such, we'd definitely welcome more volunteers to join our team.
The garden is open to everyone, from local residents to visitors on holiday, and we really hope that people will pop in to relax and enjoy the sound of birdsong or pick up a trowel and tend to a bed. We have commited to giving away at leats 50% of our produce to the community, mainly through the St Davids Food Pod, and hope that other local community groups and organisations such as the schools may get involved and 'adopt' a raised bed to manage, with our support.
We'll let you visit and see how things have turned out but here are a few more photos of the site being developed.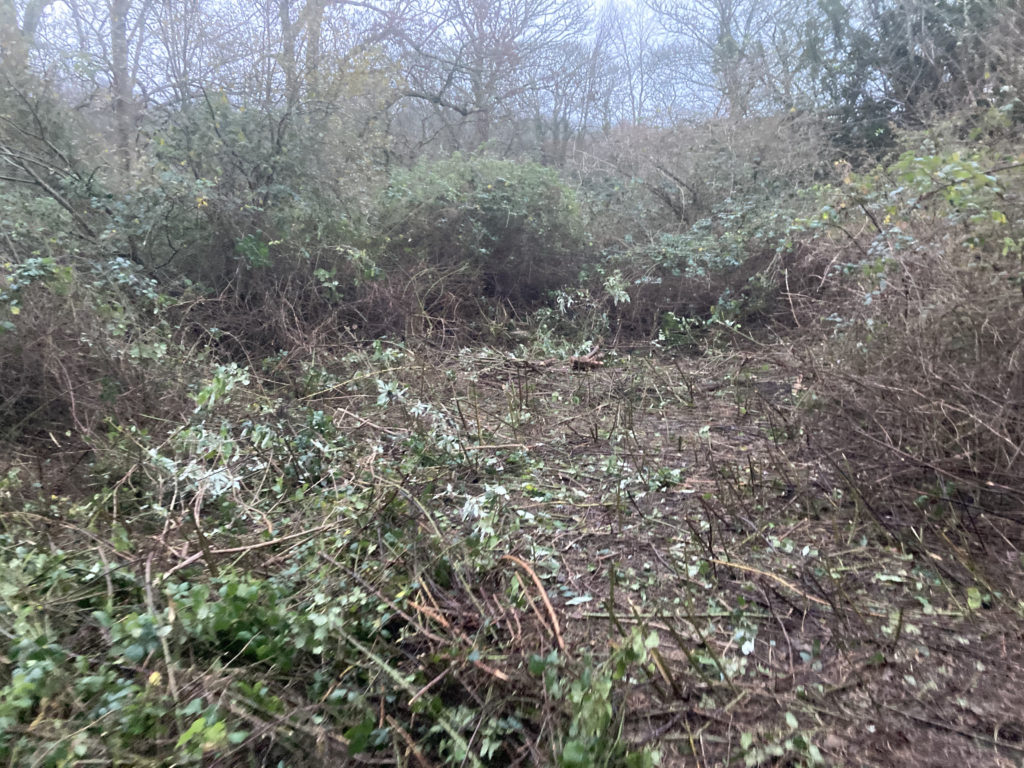 We hope you enjoy visiting the garden and that you might consider coming back and maybe even volunteering occasionally to support us. There are all sorts of areas to help. You could volunteer in the garden with tasks like: caring for the veg & fruit, developing new flower beds, building wildlife habitats and focusing on biodiversity, woodwork to create things like signs, trellis and even a potting shed, creative tasks like sign writing and even designing artwork for the garden, and helping with social media or administering the garden and volunteers. If you'd like to know more ask one of the volunteers in the garden or email Jeremy or Sophie at hello@dewisacre.org.uk. You can also follows us on social media on Facebook and Instagram, and if you are able to you could support our Fundraising Appeal; more details further below. For now though, just visiting our garden would be great! See you soon.
USEFUL INFO:
The garden is accessed through a gate way off The Close, to the right of the Canonry building. The entrance/exit is immediately off the road and on a corner so care should be taken, especially with children, when leaving the garden.
The space is fairly flat and has an accessible path into and through part of the garden however some of the garden paths are woodchip and therefore not suitable for wheelchairs or those unstable underfoot.
There are a couple of benches located in the garden.
Well behaved dogs on a lead welcome but they must be kept on paths and please be considerate of those who may have a fear of dogs, especially children.
Fundraising
We are really grateful that some of the proceeds of the St Davids Open Gardens Weekend will be going to our community garden, however if you wish to make a personal donation to support the development of this community space and resource, please click on the link below: https://localgiving.org/charity/ecodewi/project/StDavidsCommunityGarden/