Amanda & Daniel Wright welcome you to Goat Street Gallery at 28 Goat Street.
Only open on Saturday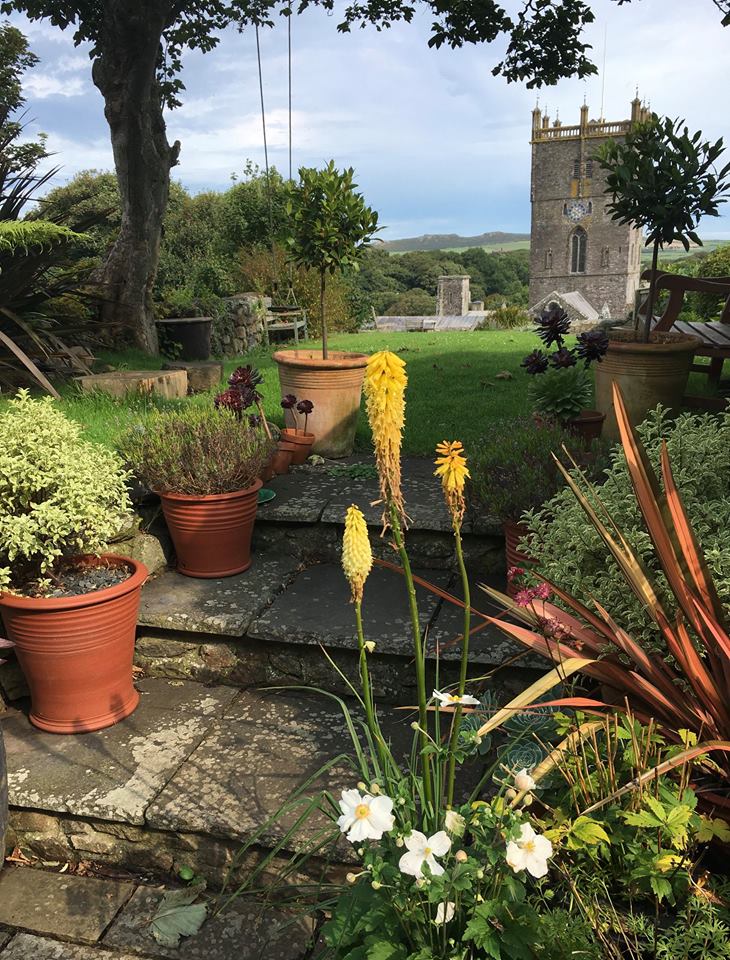 Our Garden is hidden at the back of our gallery and provides a fantastic view of the Cathedral. We often show our customers down the garden and they are always surprised. We have a raised position with a view that includes the full sweep from Ramsey island, Carn Llidi and Penberry and of course the Cathedral. Our tree frames the view and the grass and terracing runs down to the old city walls at the bottom of the garden. We would love to show you the view and welcome all ages to use our swing to admire St Davids in its full majesty.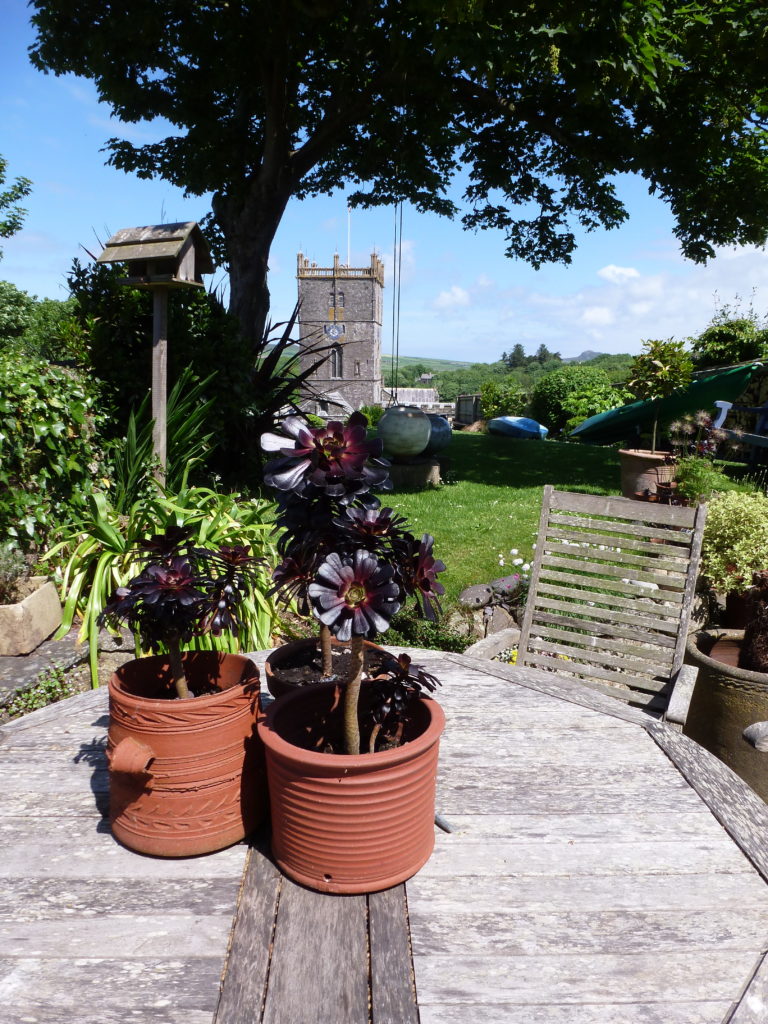 We do have 3  x steps in our garden which might make it difficult for the disabled, however, we do have a good view of the garden from the gallery if anyone would like to view it from inside.
Access to the garden is through the gallery which means that no dogs are allowed I am afraid. There is a ring outside the gallery if anyone would wish to tie their dog up outside.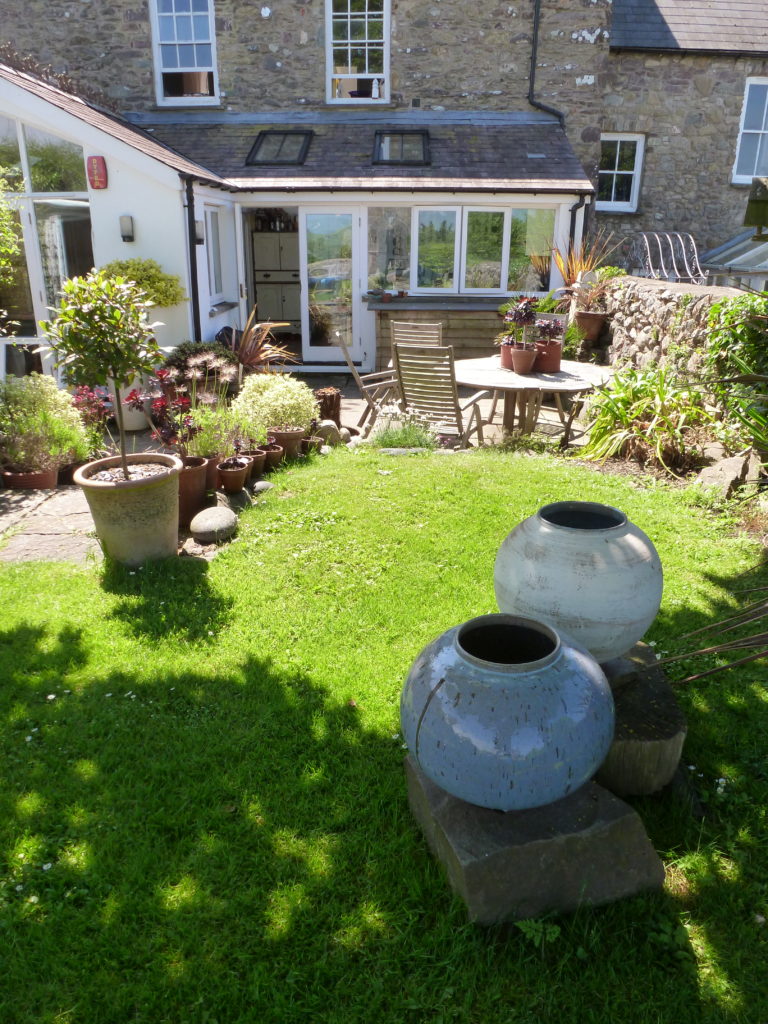 One of our highlights of the day is the feeding of our blackbird which seems to live entirely off our currents and sultanas and will no doubt be not too far away pestering us for food.