Susan and Ian invite you to visit their garden at 19 Nun Street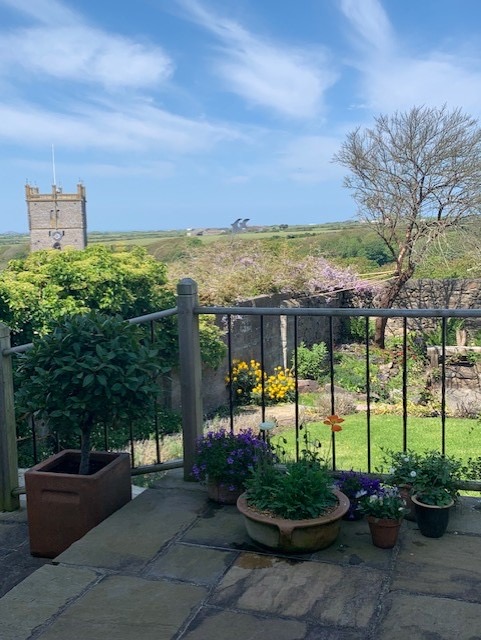 19 Nun Street (formerly 3 Cathedral Terrace), has been Sue's "family home" for nearly 70 years. The home has undergone various changes and extensions and the small garden has similarly changed. There remains in the garden, from times past, what is believed to have been a single room Cobbler's Cottage. Recently this has been renovated from use as a tool shed and is now a study or 'get him out of the house' room! Some planting from the 1970s is still just discernible.
After her father's death, Sue's mother Peggy and stepfather Toby Spens lived here together for 30 or more years. While able, Toby provided stirling work and creative design to the garden. After Peggy's death in 2013, a major refurbishment of the cottage took place, which had a great impact upon the garden, so almost a blank sheet was presented to us (after retirement from Oxfordshire).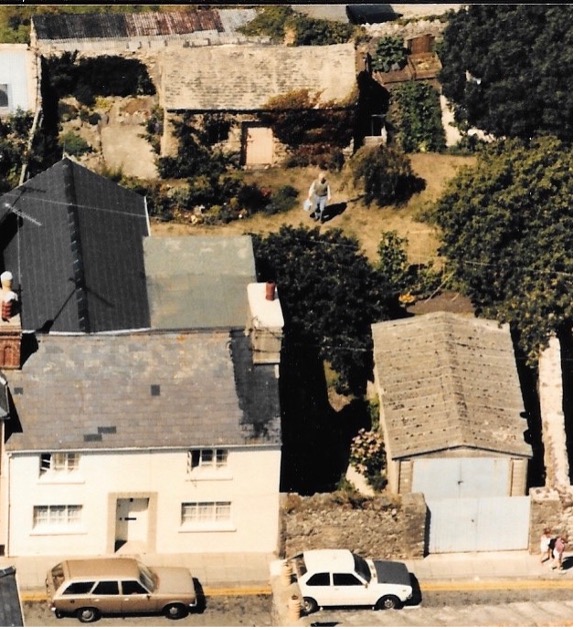 Some 'heritage' plants remained and others have joined them from various homes/vicarages over the years, arriving in pots – our "mobile garden".
The snowdrops, crocuses and bluebells flowered for us and the bees before we cut the lawn. We did opt for "No Mow May" and the buttercups and clover replaced the bluebells etc.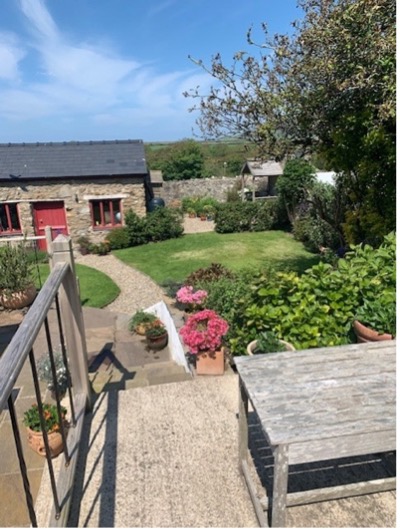 Being on a slope down from Nun Street looking towards the Cathedral, there are banks, low walls, grass, flowerbeds and 'sitting out' areas. Here we enjoy the bees active on the flowers and the wasps "chewing up" the softwood structure. The garden is very exposed to the winds and cold which have battered us again over this past winter/spring. We still seek to discover and use only those plants which will not suffer overmuch from the peninsular weather.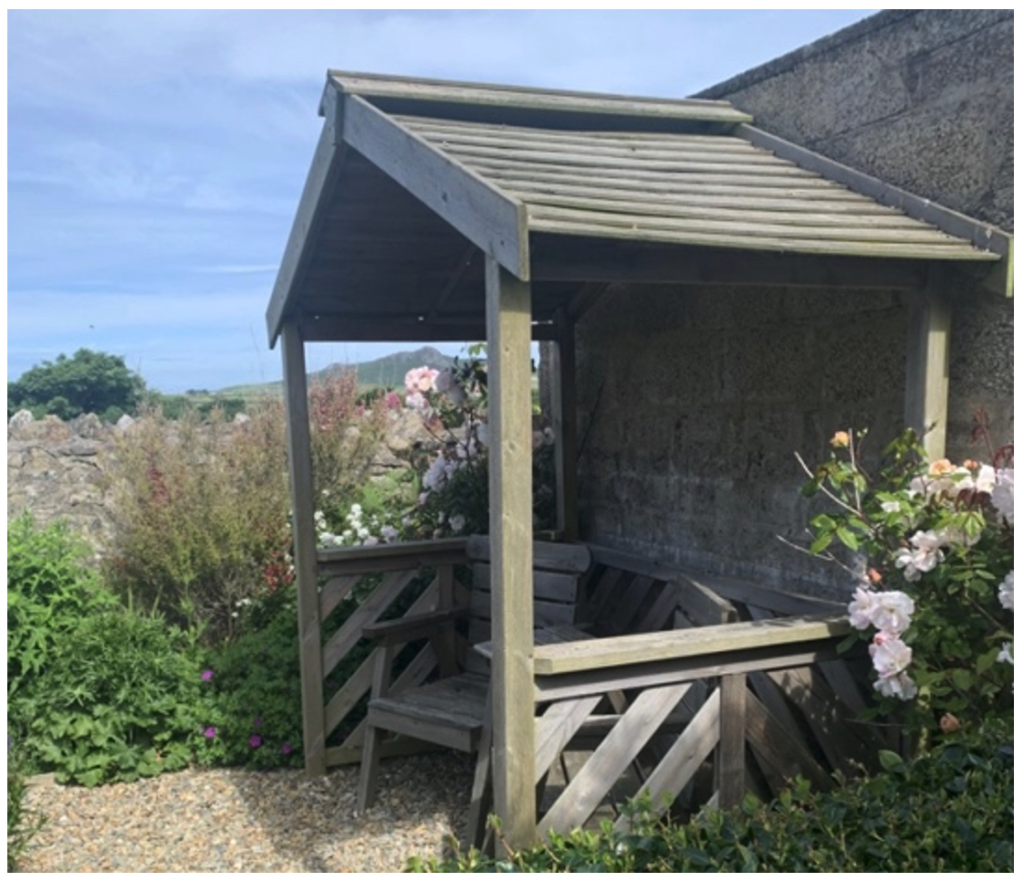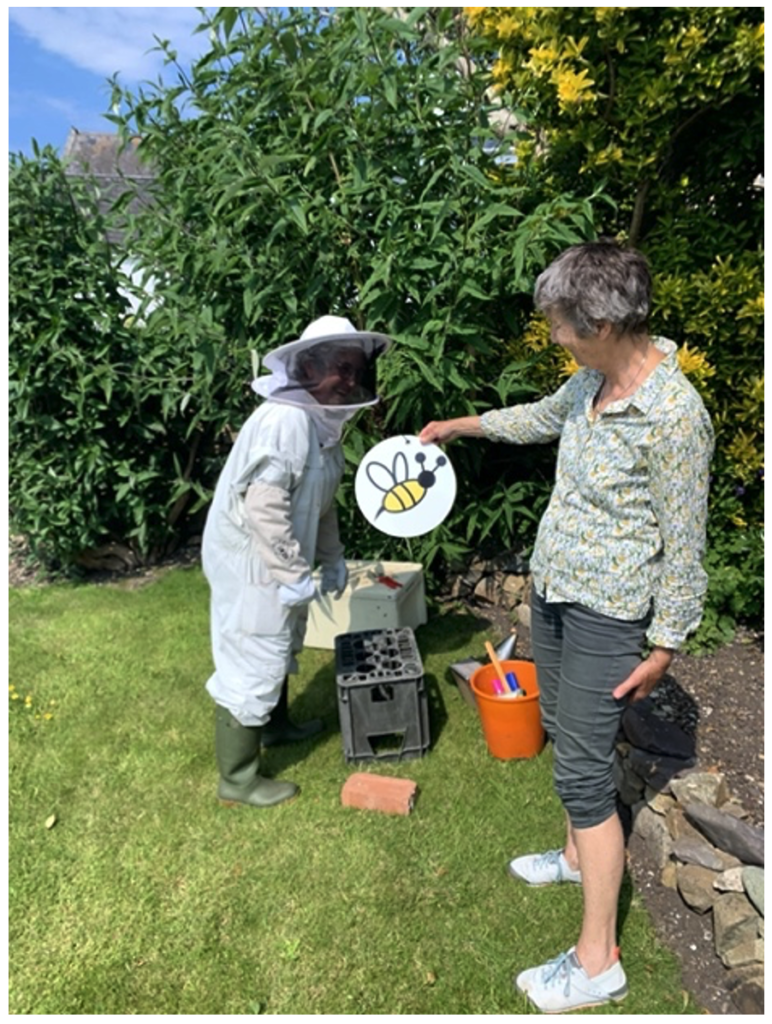 This spring we were delighted to welcome a swarm of asylum-seeking refugee bees, descendants perhaps of those befriended by St Aidan of Ferns (Eire). We were able to rehome them in the City. A few stayed for a while continuing their voluntary work in our garden.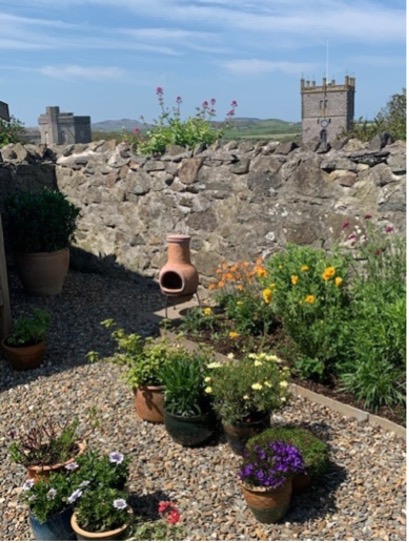 Come, if you want, to enjoy the Garden. Kind words are welcome, but criticism is pointless – Ian is immune as he has had enough of that in the past – and please note that he hasn't got a clue what the plants are called (try asking Sue).
We will be open on Saturday and Sunday, and will have refreshments of some sort appropriate for the weather.
USEFUL INFO:
There are steps, slopes, paths, trip hazards – including those presented by flower pots, and various flower beds, so visitors will need to be cautious and mindful for their safety. Maybe staying on the patio, sitting a while, and looking from the garden, over the Cathedral to the hills and coast beyond, will be sufficient, particularly if you are a buggy or wheelchair user.