ST DAVIDS CITY OPEN GARDENS WEEKEND
26th JUNE & 27th JUNE 2021

Patron: Iolo Williams
If you have ever wondered what is on the other side of a wall or hedge, or tucked behind the houses in St Davids, you will now get the opportunity to find out…
The gardens in Britain's smallest City are all very varied in size, design and interest and twenty five of them will be open for the public to explore and to help raise funds for the registered charity Prostate Cymru. We have now been recognised as the first Bee Friendly City in Wales and with the leadership of our own Bug Farm have developed our Pollinator Trail – a small but dynamic city indeed.
In some of the gardens owners will be offering cream teas, plant sales, hand made natural soaps, coffees, artwork, prosecco or hosting poetry, painting and yoga classes to illustrate how our outside spaces are used in so many different ways.
At Penrhiw Priory, (our main sponsor and part of the Retreats Group, including Twr y Felin Hotel and Roch Castle) they are working closely with the Pembrokeshire Coast National Park on the Naturally Connected Programme. There will be guided walks around the gardens and woodland of Penrhiw Priory.
In another garden, local illustrator and writer Jackie Morris will be reading from The Lost Words, a book of poetry she illustrated with Robert Macfarlane which has won the Children's Book of the Year in 2018.
Check for details of each garden to plan your visit over the Open Gardens Weekend. There is no set trail – just plan your own when you have read about each one. The garden descriptions have been written by their owners and will include information about steps and stairs, difficult access, places to sit and rest or to enjoy the view and whether they welcome dogs. It means you can choose where to go when you want.
There will be a Gardeners' Market in Cross Square with stalls including plants, flowers, charcoal and bee products. The Pembrokeshire Friends of Prostate Cymru will also be present to promote their awareness programme.
The gardeners are keen to encourage birds and insects into their gardens by attracting them with food-stations, watering places, bug hotels and nesting boxes. We are part of the Pollinator Trail that is growing up throughout the peninsula and are partnering with Dr Beynon's Bug Farm to make St Davids a Bee-friendly City.
Iolo Williams, wildlife presenter, best known for his BBC and S4C nature programmes working in both Welsh and English is supporting the Open Gardens Weekend by agreeing to be its Patron.
"All these events look fabulous and will help make St Davids a much more pleasant place for wildlife and people, well done."
Iolo Williams.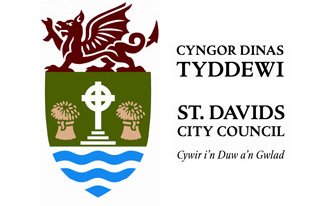 Spring is on the way and green fingers are getting itchy.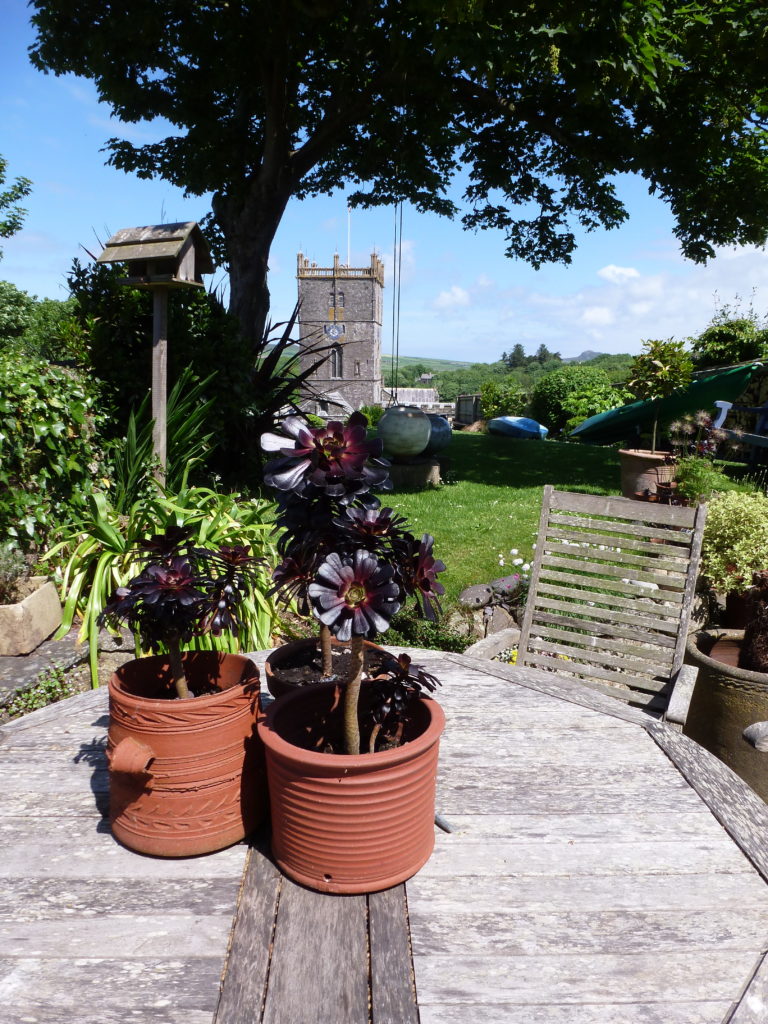 Don't forget to let us know that you are interested in taking part in 2021. After such a wet and miserable winter the Spring and Summer will be glorious.